As a tenant you can rest assured that we will always endeavour to make available good quality homes that meet with the requirements of existing legislation.
Enquiries

Applicants should contact Dunedin Lettings to give a brief description about the type and size of properties you are interested in and to see if we have an available property to suit your needs. If we are unable to provide you with details of a suitable property on your first enquiry, we will register your details on our database detailing any specific requirements i.e., parking or whether you have pets.
Once registered on our database, you will be notified by either telephone call or email of any property which is new to the market which may be suitable.
Viewings
We will do our up-most to make an appointment for you to view the selected property as quickly as possible. Viewings are accompanied and carried out during office hours Monday to Saturday.
Choosing a property
Once you have selected a property, we will provide you with an application form in order to assist you in applying for the property. An application form must be completed by each adult who will be occupying the property.
We also require proof of your current address and proof of identity in the form of a passport/photo driving licence etc. We normally receive the results of referencing within one week, a guarantor maybe required depending on your circumstance.
Deposit
The deposit is normally the equivalent of one month's rent plus an additional £100. If there are pets then a security deposit per pet will also be required. Once the deposit has been received, we will protect this with the Deposit Protection Service in line with our legal obligations.
Tenancy Agreements
When all referencing has been done and is satisfactory, we will discuss an occupation date with you and tenancy agreements will be drawn up in good time to allow you the opportunity to read through them thoroughly and to take independent legal advice if necessary. We require the first month's rent and deposit in cleared funds before or on the day of your move in.
We can offer help, advice and support along your journey.
If you have any queries or would like some information then
please contact us on 0121 453 8447.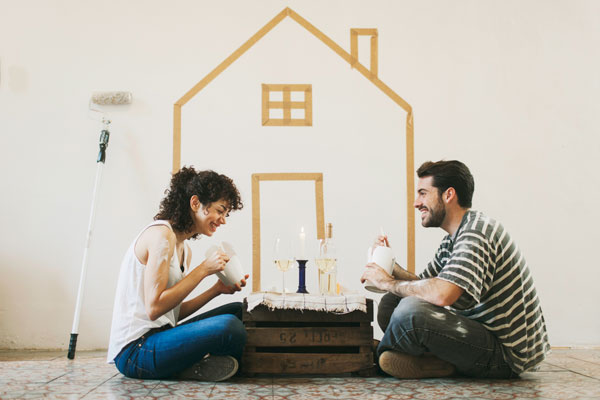 The Gas safety (Insulations & Use) Regulations 1998
This means all appliances must 'be safe'. The 1998 regulations placed legal duties on landlords, agents and contractors dealing with rental properties. The following items must be safe:
Gas appliances
Pipework leading to the appliances
Flues from Appliances
You are required to:
Have all insulation's, maintenance & safety checks are carried out by a Gas safe registered engineer
A Mandatory yearly check to access whether or not the system appliances are safe & meet current standards
Check the meter to make sure there is no escape of gas
Keep a copy of each safety check for two years
Issue a copy of the latest safety check record to existing tenants within 28 days of the check being completed or to any new tenant before they move in
A letting agent acting for a landlord may also be guilty of a criminal offence if the legislation is not adhered to it is therefore essential that Dunedin Lettings are provided with a copy of the safety certificate. This can be arranged on a landlord's behalf by our own Gas Safe registered engineer if required.
The Electrical (safety) Regulations 1994
The 1994 Regulations strengthened and amended the 1989 Regulations and replaced certain areas, it states that all mains electrical equipment, new or second hand, supplied with the accommodation must be safe. Unlike Gas regulations it is not mandatory to have electrical equipment inspected at set periods however landlords are legally required to provide a dwelling that is safe. It is advised to employ a qualified electrician for initial and ongoing inspections.
If a tenant is injured by an electrical device and decides to take legal action against the landlord, the only defence would be proof that the property/appliance was left in a safe way, this may be difficult to prove without evidence of a safety check.
Fire and Furnishings (Fire) (Safety) Regulations 1988 as amended
Furniture and Furnishings (Fire Safety) Regulations 1988 (amended 1989 and 1993) are UK law and are designed to ensure that upholstery components and composites used for furniture supplied in the UK meet specified ignition resistance levels and are suitable labeled Under these regulations landlords and agents must ensure their furniture and furnishings meet with the following standards and tests.
Filling materials must meet specified ignition requirements and fire resistant filling
Must have passed a match resistance test
As a whole, be able to pass a cigarette resistance test
The regulations cover the following items if they contain upholstery:
Beds, headboard, mattress and bed-base
Sofa beds and futons
Sofas, armchairs and footstools
Nursery furniture
Pillow, Scatter cushions and seat pads
Garden furniture for indoor use
Loose and stretch furniture covers
The regulations do not apply to:
Bed covers, including matress protectors and duvets
Curtains, carpets
Sleeping bags
Furniture made before 1950
CARBON MONOXIDE AND SMOKE DETECTORS REQUIREMENTS FROM 1st OCTOBER 2015
From the 1st October 2015, subject to Parliamentary approval, regulations require both smoke alarms and carbon monoxide alarms to be installed in rented residential accommodation.
Requirement for Smoke Alarms
During any period beginning on or after 1st October 2015 while the premises are occupied under a tenancy (or licence) the landlord must ensure that a smoke alarm is equipped on each storey of the premises on which there is a room used wholly or partly as living accommodation. A living room will include a lounge dining room and kitchen as well as a bathroom or toilet. It also includes a hall or landing. This means that a smoke alarm must be provided in working order on each storey. Since the regulation relates to each storey in the premises this suggests that a separate alarm is not needed on a half landing as these would not be regarded as individually being a storey. As regards individual flats located on one floor then there will have to be at least one alarm within the flat itself or alternatively are provided outside the flat on the same floor of the building, i.e. a communal alarm.
Likewise, for flats comprising more than one storey there will need to be a smoke alarm on each floor.
It is the location of an alarm which sounds which is crucial; not the positioning of detectors.
The Regulations do not stipulate what kind of alarm is required. Ideally it should be a hard wired alarm system. It can, however, be a single stand-alone alarm. Landlords are recommended to fit ten year long life tamper proof alarms, otherwise there is a problem of batteries being taken out and not being replaced.
Carbon Monoxide Alarms
Likewise, during any period beginning on or after 1st October 2015 when the premises are occupied under a tenancy or a licence a carbon monoxide alarm must be provided by the landlord in any room in premises which is used wholly or partly as living accommodation which contains a solid fuel burning combustion appliance. This applies to any kind of wood burning stove or an open coal fire. It will also extend to equipment such as a solid fuel Aga in the kitchen. This is already a requirement with new installations of solid fuel burning combustion appliances as under Building Regulations there is a requirement to install a carbon monoxide alarm. This is now extended to any existing appliances already in place before Building Regulations imposed this requirement or where building regulations are not observed.Smoke Detectors Act 1991
The applicable legislation depends on the age and type of property. The 1991 Smoke Detectors Act requires that all new houses that have been built since 1992 must, by law, have a smoke detector installed. The minimum requirement being one smoke alarm on each level of the building. However, this is not a piece of legislation aimed specifically at residential letting property, but aimed at all new buildings.
Although there is no legislation requiring smoke alarms to be fitted in other ordinary tenanted properties, it is generally considered that under the common law, Landlords have the duty to ensure the safety of rented property and its contents to Tenants, occupants, neighbours or the public do not suffer injury or damage. This 'duty of care' means that Landlords and their Agents could be liable should a fire cause injury or damage in a tenanted property where smoke alarms are not fitted.
Energy Performance Certificate (EPC)
Almost every rental property in England, Wales, and Northern Ireland now requires an Energy Performance Certificate as soon as it is marketed to let. If you are a buy to let landlord renting a property which is not a House In Multiple Occupation (HIMO) then you will need an Energy Performance Certificate. This is a legal requirement. The Landlord is now obliged to provide an EPC as part of the marketing details and failure to comply could attract a fine. This can be arranged by Dunedin Lettings on a landlord's behalf.
For a rental property, there is no need for another inspection before the 10 years are up unless improvements are made to the property.